Date: Saturday, April 6, 2013
Type
: At Home
Cost
: $
Planned By
: Dani
In honor of the opening of baseball season I planned a baseball themed date. It was a simple but fun date.
First, we had a traditional baseball lunch. Hot dogs and potato chips. Yum!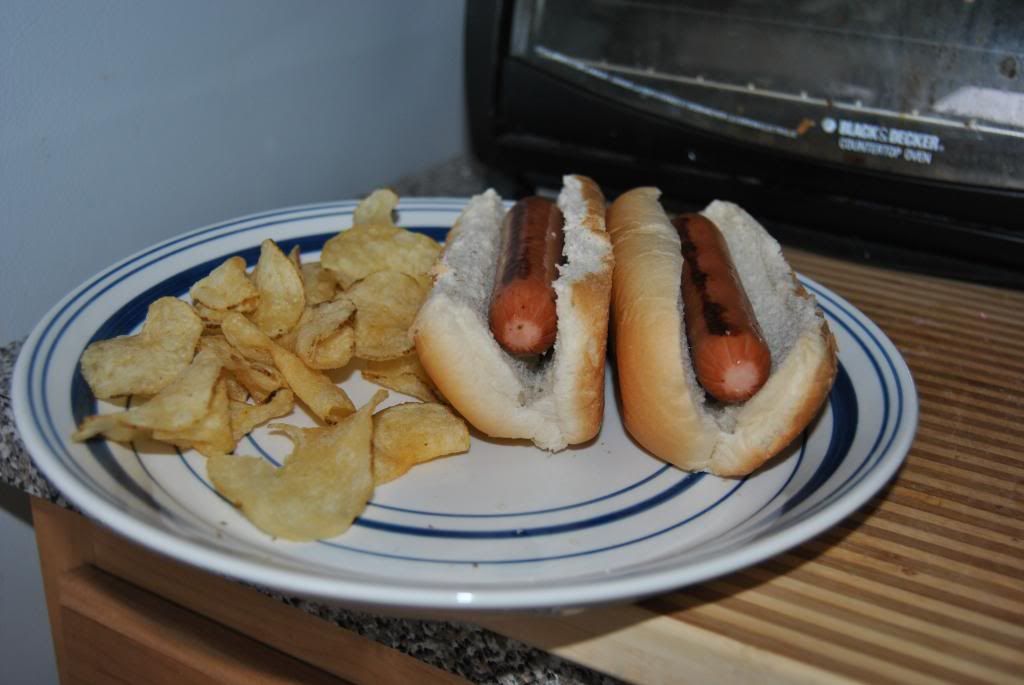 Second, we played baseball on Wii Sports. We wanted to go to the batting cages, but we didn't have any cash... so the Wii had to do. Adam kicked my butt, but if we had been in the batting cages I'm sure the scores would have been reversed.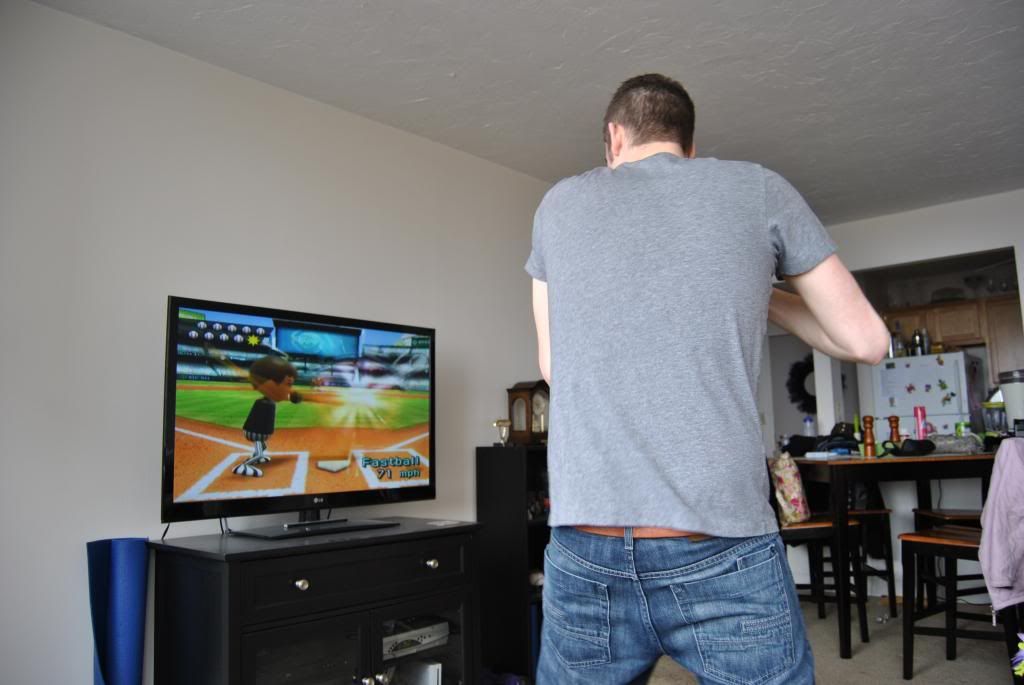 Last, we rented Trouble With The Curve. I love baseball movies, and this one was very good. I liked the characters and their interactions. It was a bit predictable, but still enjoyable. I would recommend it.
There you have it... a nice baseball themed date!
If you want to do this date here are some other options:
Instead of Wii Baseball: go play catch outside

,

go to batting cages

or

go to a game
Instead of Trouble With The Curve: Major League, A League of Their Own, Field of Dreams, Angels in the Outfield, Bad News Bears, Fever Pitch... the list of baseball movies goes on and on and on!