Date: Saturday, August 9, 2013
Type
: Out, Athletic, Friends
Cost
: $$
Planned By
: Dani
Remember when Adam and I ran our
first 5K last year
? Well, we decided to run another one!
Adam and I participated in Run or Dye Cleveland 2013! This was a 5K run with colored powder. There were four color stations throughout the course and at each one trained volunteers threw color at us.
Adam, Lauren, Tash, Bobby and I all signed up for the 5K. We met before heading over to the Browns Stadium. We all dressed in white to make sure we got as colorful as possible.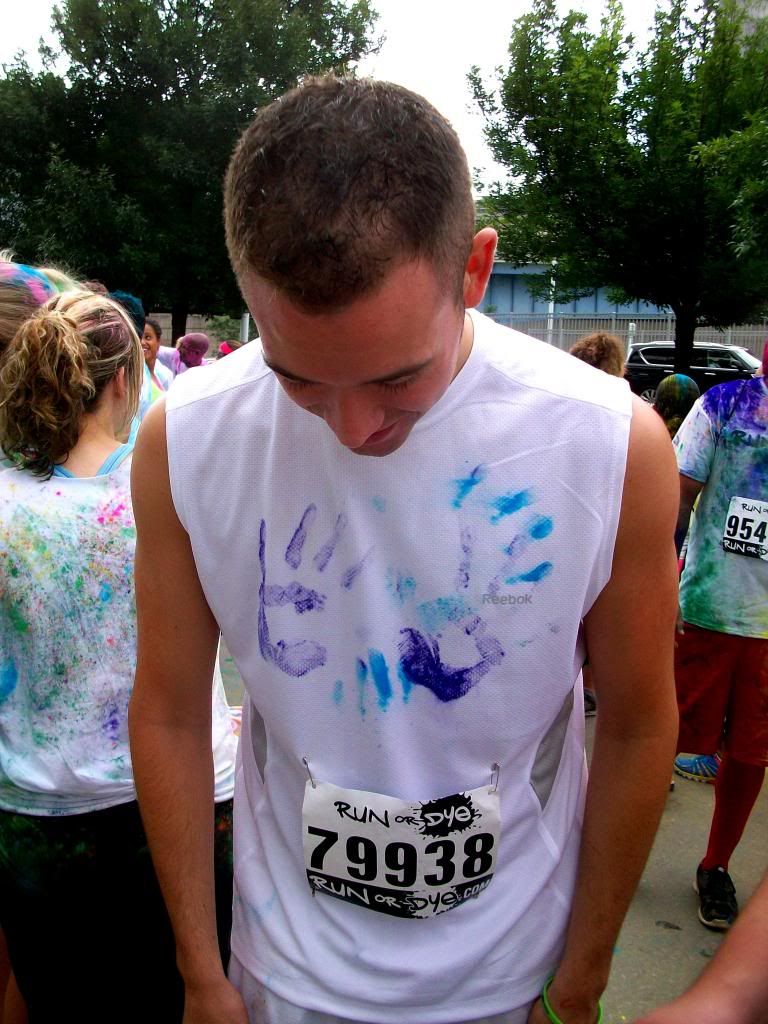 The 5K wasn't timed so we decided to not take it too seriously and had lots of fun with it. We took pictures during the course and even make a few color angels at the color stations! By the end we were a colorful bunch! AND we all made it on the Channel 3 news!
Adam got to throw out the first pitch
! This year Adam won an autograph session for himself and me! We met Zach McAllister and Josh Tomlin and they signed our baseball and our new pennant!