Date
: Saturday, August 3, 2013
Type: Out On The Town
Cost
: $
Planned By
: Dani
This was a dinner and a movie date. I know we try to avoid these but there was something special about this one that made it a bit more unique.
We started the date with dinner at Winks downtown. Adam got a burger and I got a steak wrap. They were both really good!
After dinner we went to a movie at Aut-O-Rama in North Ridgeville. I don't know if you can tell by the name, but this was a
DRIVE IN
theater!! I had never been to a drive in theater so when I saw the Groupon for it I knew we had to get it. We decided to see Smurfs 2 even though we haven't seen the first one.
We parked in the middle of the lawn, and got some snacks. We got popcorn and mountain dew. We needed the caffeine because movies at the drive in are typically late, and we tend to go to bed early. Because we are old. :P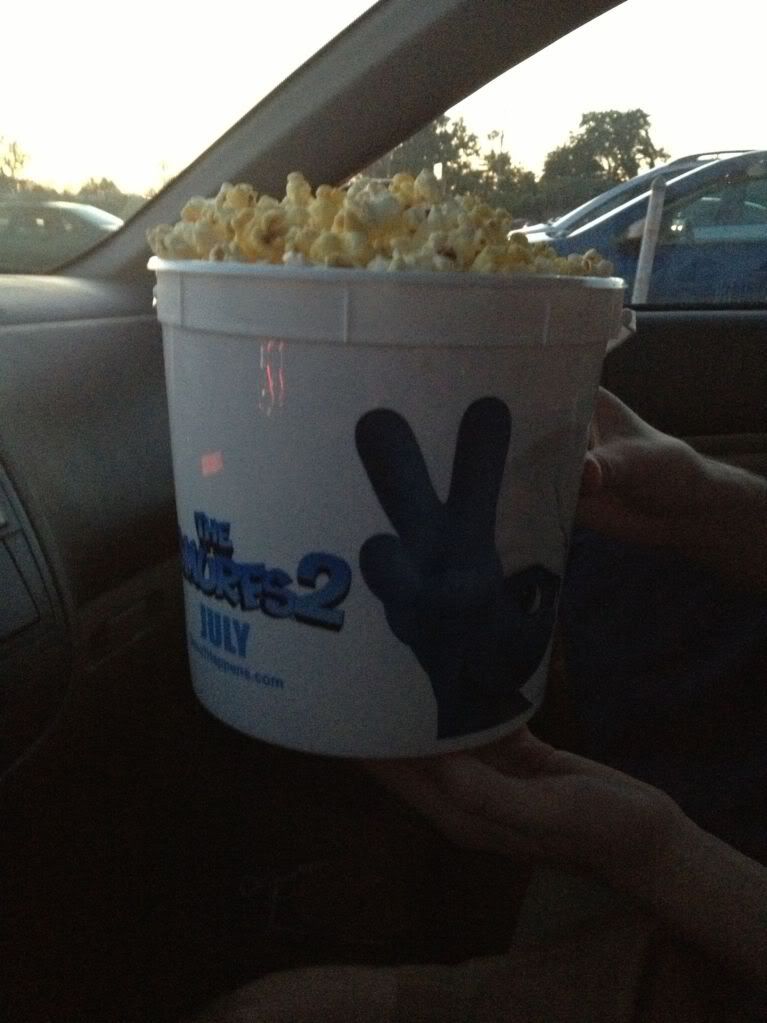 Anyway, it was so much fun! It was a beautiful night and I really enjoyed sitting in the car together watching the movie. Smurfs 2 was really cute and there were some pretty funny moments. I would totally go to the drive in again!