Date: Saturday, June 8, 2013
Type: Friends, Competition, Physical
Cost
: $
Planned By
: Tasha with a little help from me :)
Adam and I participated in Tasha and Bobby's first ever Beer Olympics. I helped Tash plan some of the activities, but for the most part she came up with the ideas. Twelve people decided to attend and play.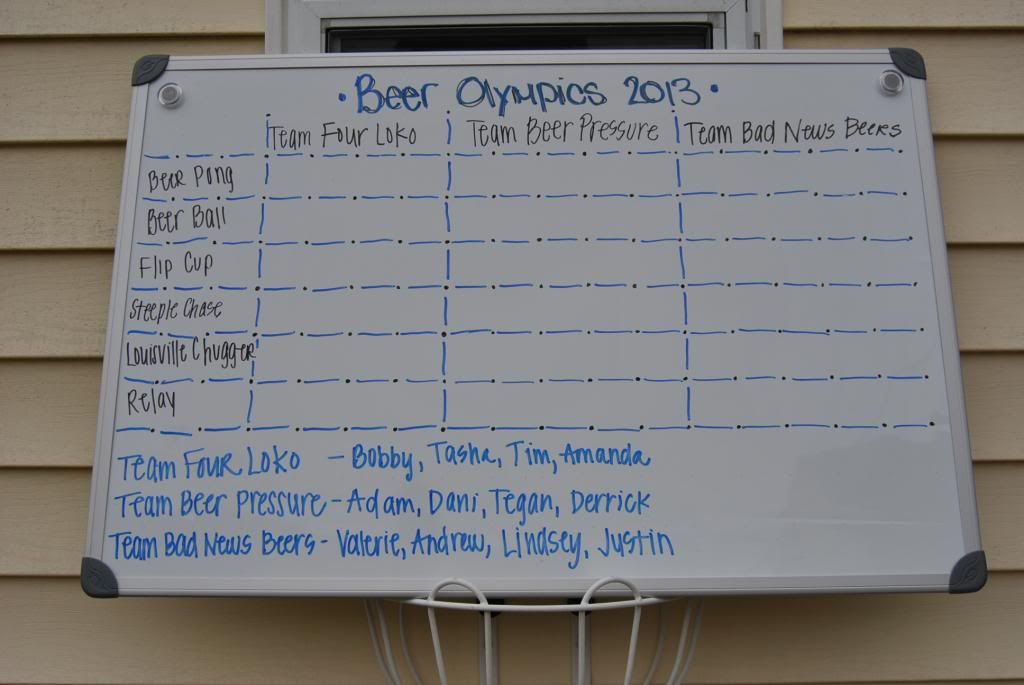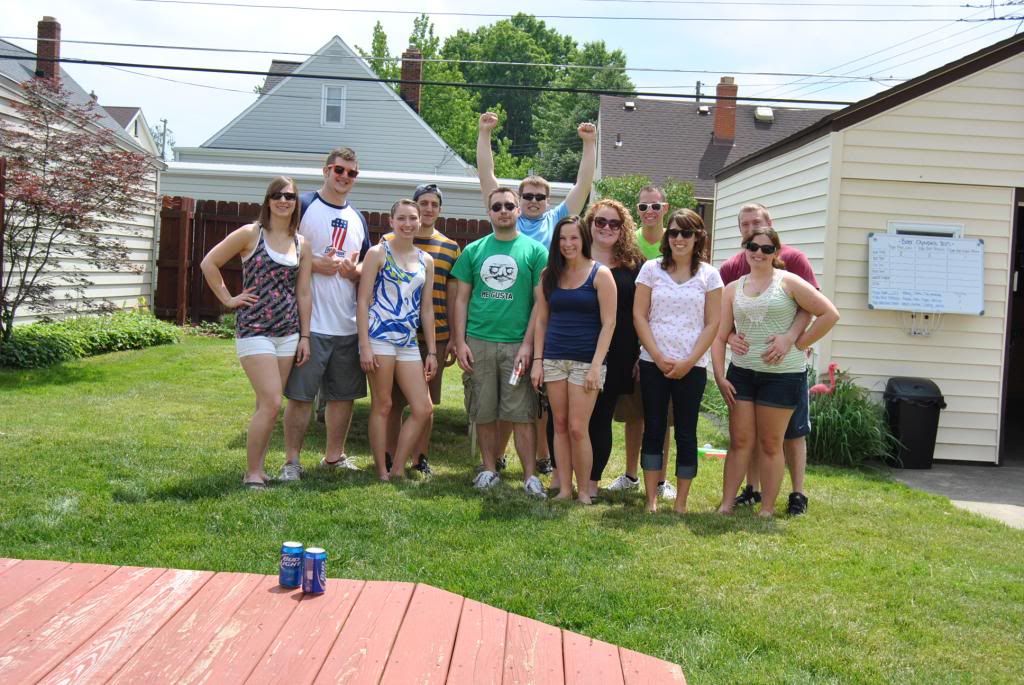 We started out by having a potluck lunch. We had hot dogs, pickles, macaroni salad, chips, cookies, taco dip, and a few other yummy dishes.
We had three teams of four people, and each team had to come up with a team name.
Team 1: Team Four... Loko! consisted of Tasha, Bobby, Amanda and Tim.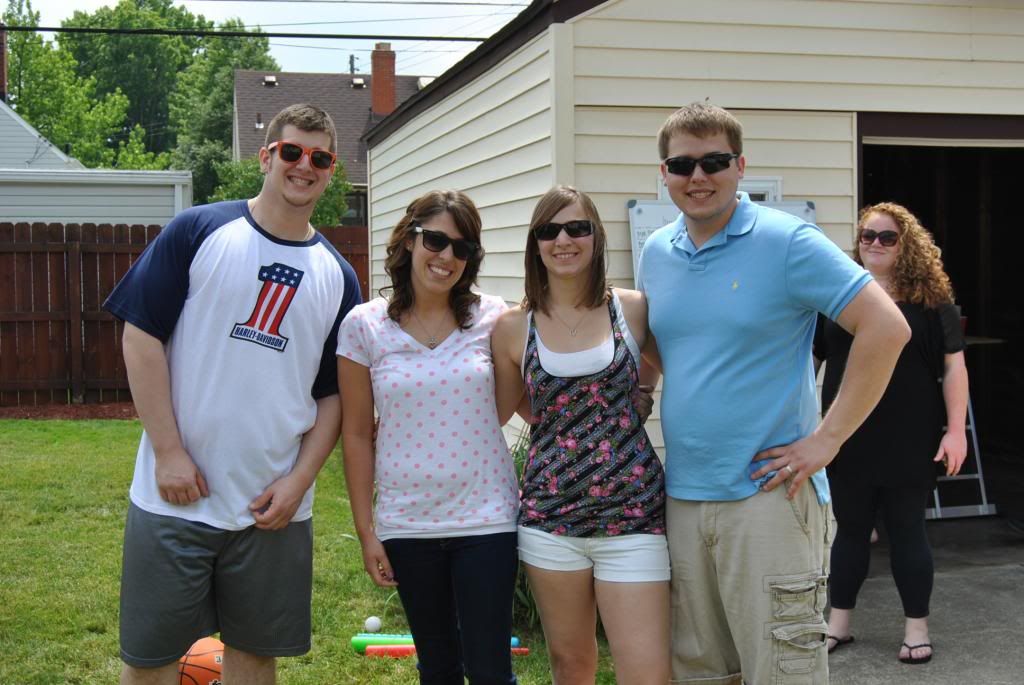 Team 2: Team Beer Presure consisted of Me, Adam, Tegan and Derrick.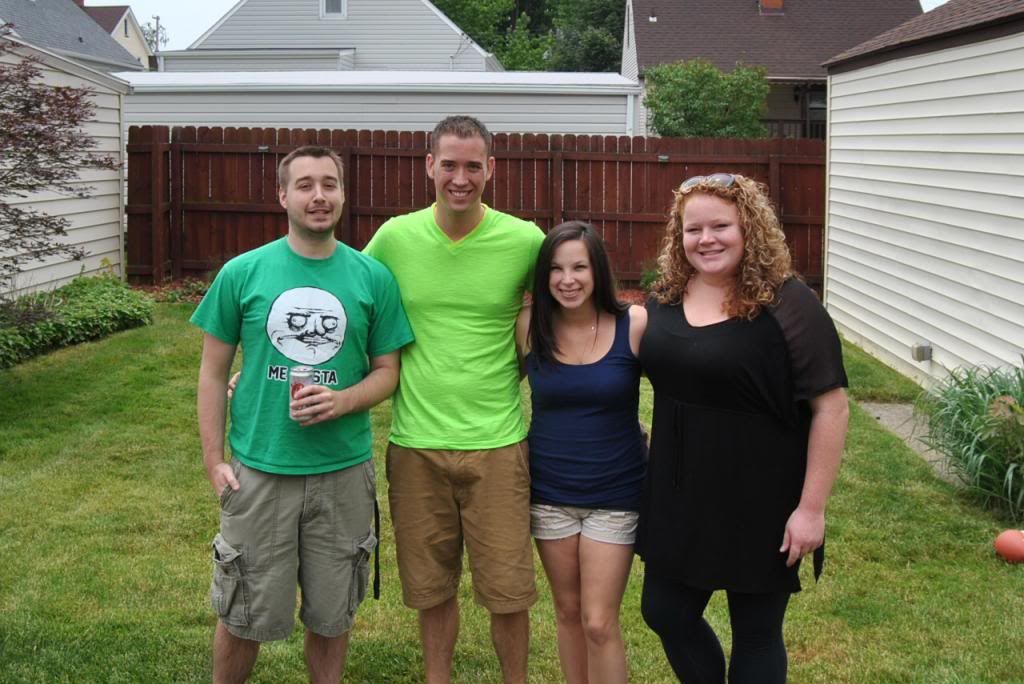 Team 3: Teem Bad News Beers consisted of Valerie, Andrew, Lindsey and Justin
Let the games begin...
Game #1 Beer Pong
- girls vs girls and guys vs. guys.. every team had to play every team and when you won a game you got a point.
Game #2 Beer Ball - four cans of beer, two ping pong balls, a lot of anxiety and a lot of drinking
Game #3 Flip Cup - drink your beer, flip your cup, simple as that.
Game #4 Steeple Chase
- drink half a ice cube tray filled with beer with a small coffee straw
Game #5 Louisville Chugger
- drink half a beer out of a whiffle bat, spin around it 10 times, hit a ball, dangerous but fun!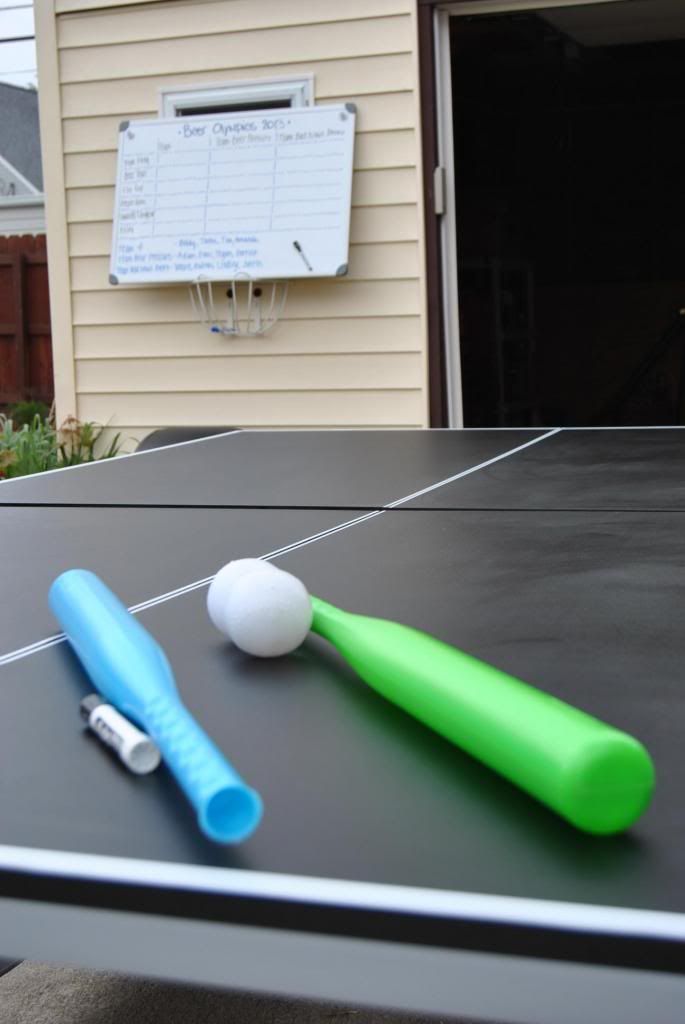 Game #6 Relay
- do all of the previous tasks while also finishing a beer by the time your team is finished
In the end team Beer Pressure and Team Four Loko were tied with twelve points. The tie breaker was who could chug a beer the fastest. We had to do this twice because some people thought cheating was going on, but it wasn't. Anyway... in the end team BEER PRESSURE won!! We were very excited to take home the pink flamingo trophy!
We had a blast and can't wait until the next Beer Olympics!
And if you want to read more about our beer adventures check out our date from Cleveland Beer Week.