Date
: October 12, 2013 - October 13, 2013
Type
: Travel, Friends
Cost
: $$
Planned By
: OU
Adam and I graduated from OU in March 2011. We love to go back especially with all of our friends. Homecoming is one of our favorite times of the year, and we are so happy we were able to go back again this year. Check my blog posts from
2011's homecoming
and
2012's homecoming
!!! :)
On to the festivities.
Friday
we got in to town around 6 and ordered DP Dough for dinner. Then went to the bars, and surprisingly we made it to primetime! We also got to see the 110 drum line in the Pigskin later that night. We also got to see Megan, Tegan, my little Kelsey, my other little Amanda, JT, Tim, Liisa and a bunch of other friends this night which was great because it is normally so hard to find everyone!!
Saturday
we woke up (I woke up with a terrible cold) and had mimosas and breakfast casserole made by Lauren! Then we went over to Jackie O's for some beer before the parade.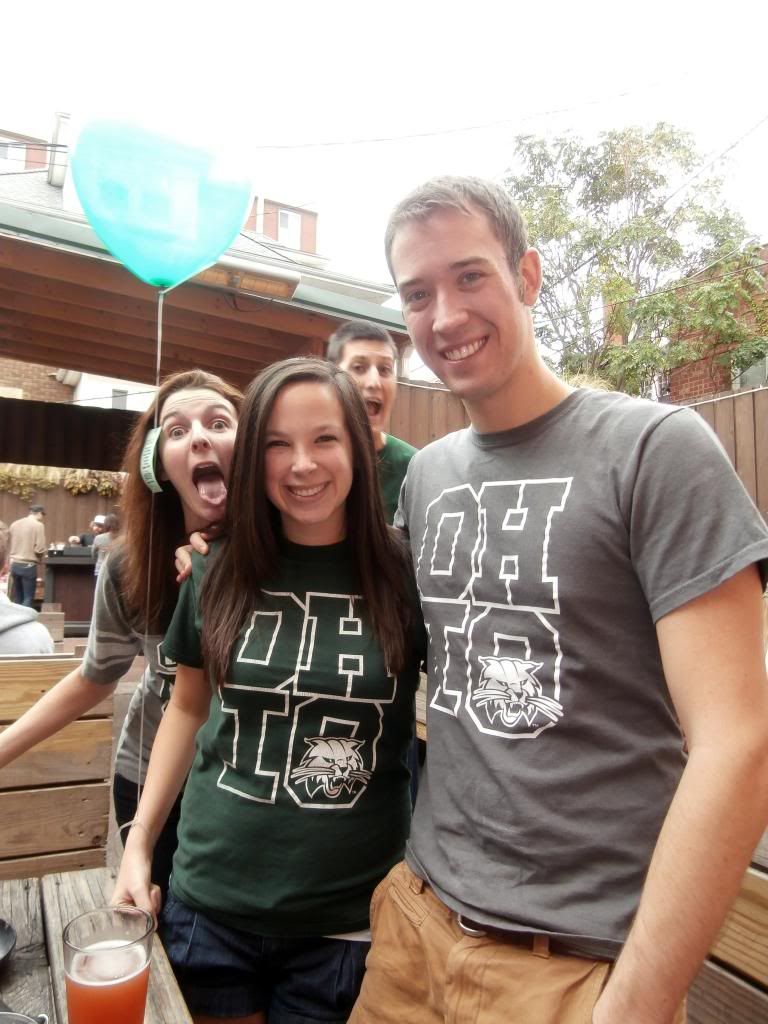 The parade was great! We got tons of free stuff again: sunglasses, beer coozies, beads, magnets, lots and lots of candy, etc.
Then we went to the Sigma Kappa alumnae brunch, O'Betty's for lunch, then back to the bars.
We made an appearance at the game for halftime. The 110 and the alumni band were awesome! It was so hot though so we went back to Anna's, and then it was nappy nap time.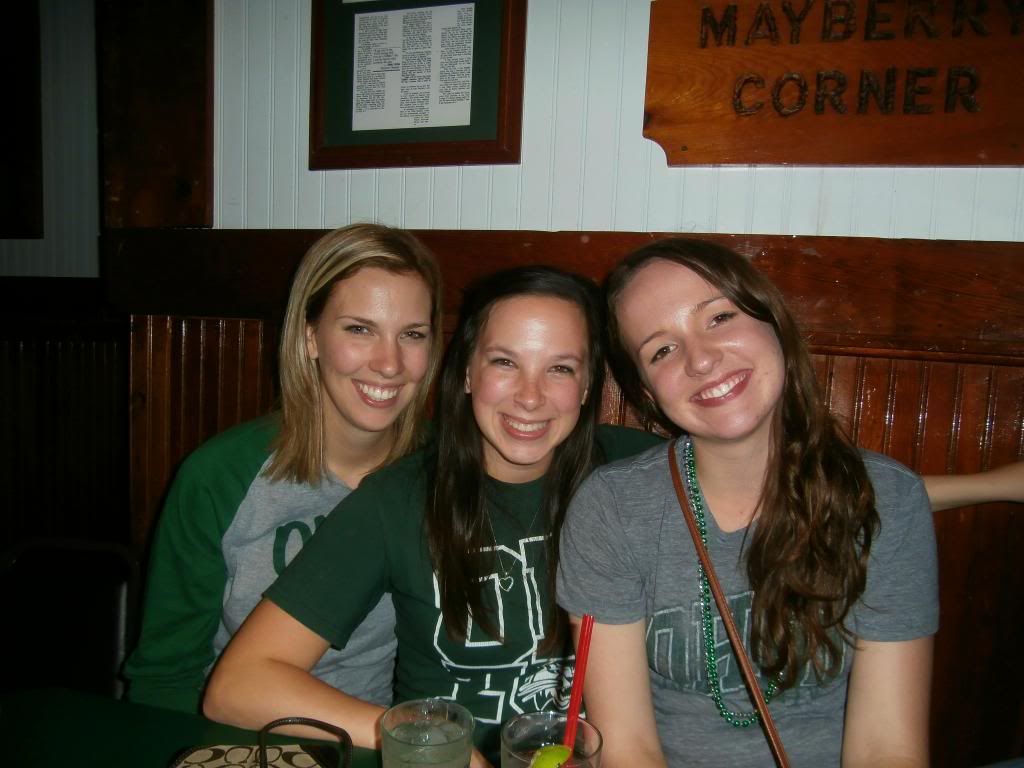 We got to see so many friends that we normally don't so I would definitely call this homecoming a success!