Date: Friday, October ​18, 2013
Type
: Out On The Town, Family
Adam and I like to help out local businesses when we can. We also like beer. OK, I kind of like beer. Anyway, because
last year was so fun
we decided to attend the Collaboration Kick off for Cleveland Beer Week again this year. BUT this year Hayley, Josh, Kelly and Brian decided to join us! We were super excited for them to visit us and experience some nightlife downtown.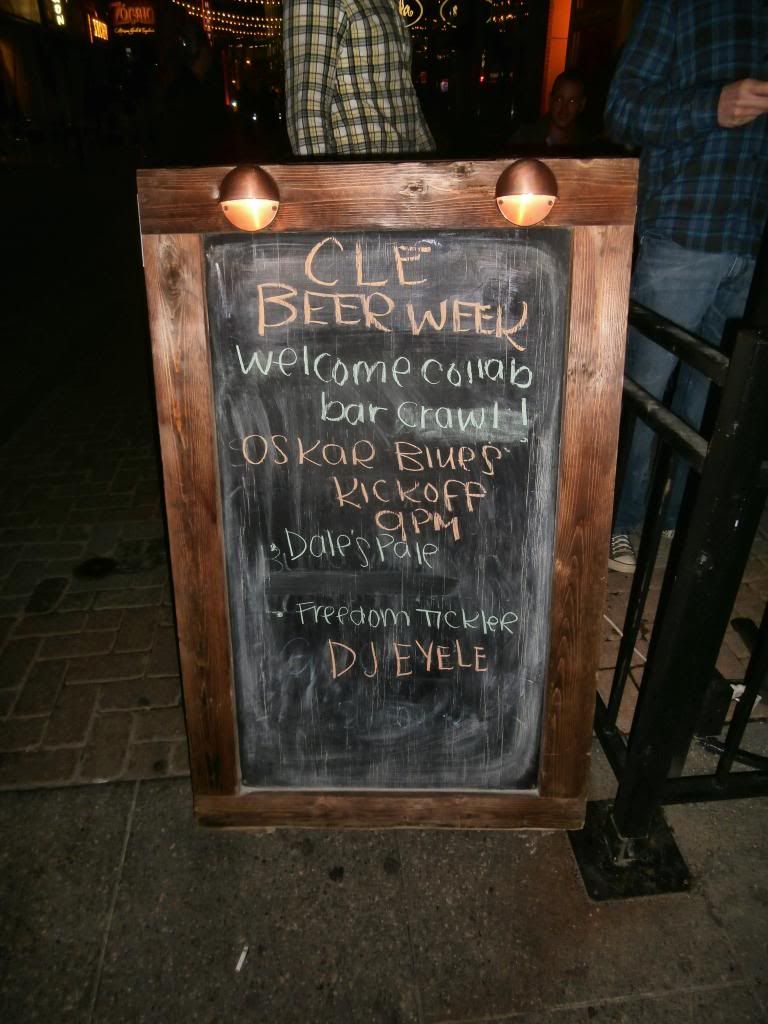 We started at The Winking Lizard where we got our passport. It was too crowded to get our beer so we went to a different bar for the first one.
Bar 1: Lincoln Tap House with the Triple Cherry Delight
The people working here had no idea what was going on and I'm still not sure if we even got the right beer. Whatever they gave us was easy to drink, but I was really excited for cherry flavored beer!
Bar 2: Pickwick an Frolic for the Pacake Porter and the Wango Tango Mango.
These beers didn't go well together. The pancake porter tasted like coffee with some maple taste in the end. It was OK at first, but difficult to finish. The Wango Tango Mango was a strong IPA. It tasted like pure hops to me with a hint of mango. I didn't drink too much if mine.
Bar 3: Wonder Bar with the Evil Monk
The Evil Monk was a Belgian style beer. This one was OK. It was hoppy but I was able to finish it! :)
Bar 4: Corner Alley with the Tallboy Wheat
I didn't like this one at all. It was a cocoa and hazelnut dunkelwiesen, and I had high hopes because I like cocoa and hazelnut. I was let down and I think everyone agreed with me.. Except Adam.. He thought all the beers were decent.
Bar 5: Winking Lizard for the Berlot and The Collaborator
The Berlot was made in wine barrels. It was really strong and actually had some interesting flavor. The Collaborator was forgettable. I think I drank most of it but it wasn't interesting enough to have any details on. We also got dinner and free popcorn at this time which helped!
After we were done with all the kickoff beers and bars we went to City Tap. I got a Bumbleberry and mmmm best beer of the night. Everyone else got what they prefer and we hung out for awhile talking and watching football.
Then we got pizza from Guys, checked out the fountain, got a shot for Brian's birthday at Pacers and went home.
Overall, it was really fun doing the bar crawl with everyone. The beer wasn't spectacular but I think everyone enjoyed themselves. I'm glad they were able to visit us while we were living downtown, and I think it was a success! :)